Leiden Jazz Award 2022:
No competition, but performances!
The Covid-19 pandemic is almost over. But she has put a heavy burden on the culture sector. That also applies to the Leiden Jazz Award! The final was canceled in 2020, but last year it took place – without preliminaries – as part of the Around The City festival, which we organized in September with the Stadsgehoorzaal/Stadspodia and Leidse Geluiden. Musically, that was a very successful event, with a great LJA winner: bassist Jort Terwijn.
But both the efforts and difficulties of recent years and the new collaboration with Stadpodia do require us to pause. It is impossible to organize a new competition this year.
So is the Leiden Jazz Award doing nothing at all this year? Anyway! The participants of recent years have come off rather poorly. Not only with regard to the competition itself, but certainly also with the possibilities to perform at all. And the new jazz festival will continue in 2022. That is why the LJA is presenting a selection from the finalists of 2020 and 2021 at the Around The City festival this year. Which finalist will perform when and where will also be announced on our site. So keep an eye on this site!
Meanwhile, the LJA Foundation wants to renew and rejuvenate. The structural collaboration with Stadpodia must be given proper and solid shape. Reinforcing our organization with fresh blood and new ideas is also of great importance.
In short, we are slowing down this year to continue with the Leiden Jazz Award with renewed vigor. And we will show that with beautiful and adventurous music, in September, in the Stadsgehoorzaal.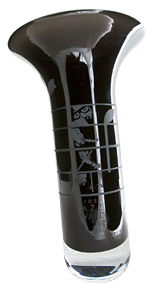 The winner received a prize consisting of the following components:
A money prize of € 1.500;
Extra: the winner can play (fully paid) as a guest player at a festive meeting at BioPartner in the Leiden Bioscience Park;
Of course your name will be engraved in the glass trophy as the winner of the 2021 edition of LJA;


The other five finalists received a document with a declaration of participation/reaching the final.

The board of Leiden Jazz Award aims for all participants in the final round to perform on one or more stages in the Leiden region. The board has a regional network including many stages and theatres. Participation will create opportunities!